Care Service
Monthly care service
Service inquiries :

+82-2-881-5534
PURIUM offers regular free and paid care services (product diagnostics, cleaning, replacement of consumables, phytoncide spray-down) at PURIUM-equipped sites.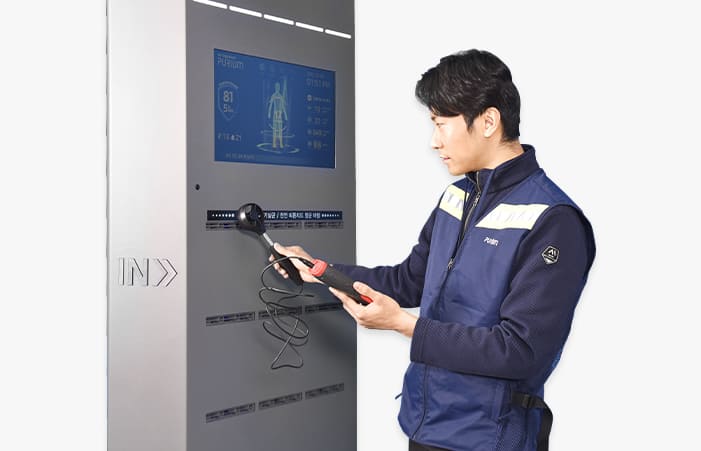 01
Product inspection
Normal operation of the product is verified by inspecting external appearance, operational state (mode), windflow and noise levels.
If anomalies are discovered, free parts replacement and other after-sale services are provided for products purchased less than 1 year prior. For products beyond 1 year, parts are replaced at a 50% discounted rate.
02
Software updates
PURIUM provides software updates at regular intervals to improve and stabilize performance.
As part of inspection, OS and electronic components software version checks are performed with updates as needed to ensure your system is always up to date.
03
Cleaning
PURIUM systems integrate indoor air quality maintenance and disease control features into one. To ensure proper functionality and consistent performance, regular cleaning is essential.
Cleaning is carried out according to a detailed and meticulous care service procedure.
04
Replacement of consumables (filters, etc.)
The dust collector and pre-filters are comprised of carbon nano tube and H13 HEPA filters. For optimal performance, these filters must be replaced at regular intervals.
PURIUM provides dust collector filter replacement services every three month.
PURIUM dust collector filters are equipped with dual eco-friendly UV-A disinfecting lamps. This removes and keeps out various microbes, viruses and other harmful substances.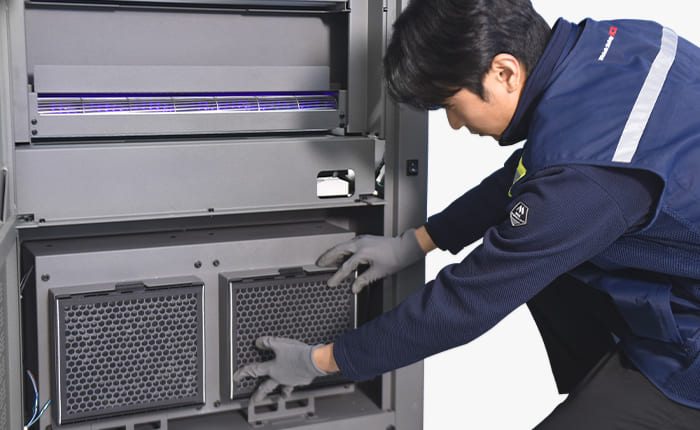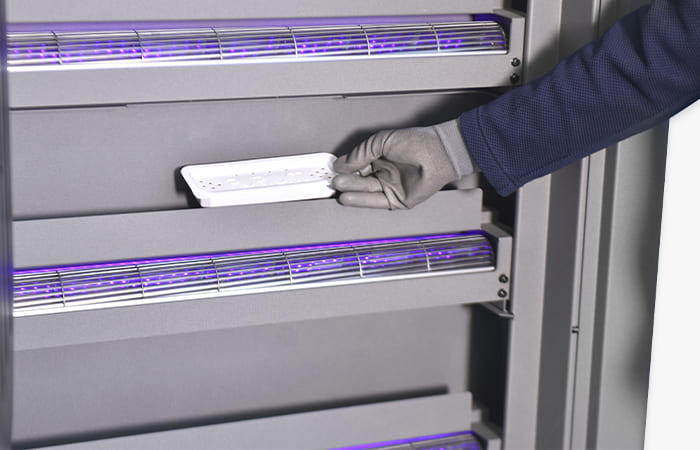 05
Replacing consumables (Phytoncide cartridge)
PURIUM phytoncide cartridges contain natural phytoncides extracted from cypress trees in Jangseong, Jeolla Province. Phytoncides have outstanding deodorizing and antimrobial properties, and help to keep the air indoors clean and refreshing.
8 to 24 phytoncide cartridges are provided depending on the product model
06
Phytoncide spray-down
Natural phytoncide solution is sprayed in and around the product once inspection, cleaning and replacement of consumables has been completed.